Last week we went to the zoo. I was looking forward to seeing Bob's reaction, as the last time we went she was too young to appreciate it.
She loved looking at the animals and she had a lovely day! My favourite animal is the giraffe and I couldn't wait to introduce Bob to them. It definitely wasn't love at first sight! She was happy to look at them from afar but when we went into their house she was very unsure. They were just too big!
Surprisingly, her favourite animal was the elephant. Although they are big they were further away. She watched them in awe!
Here are some of the photographs from our day.
Last week there was lots of fun linked up! The post that sticks in my head as my favourite is the one that made me laugh out loud! (That's not a phrase that I usually use but it really did!) It was this fab photo taken by Annie for her My First Photo Blog. I didn't notice little Scamp straight away, which is why I found it so funny when I did! 🙂
As a reward, Annie gets to know that she cheered me up and she can also display the Fun Photo Favourite badge if she wishes.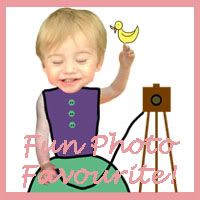 If you have been having fun with photography please link up below. If you would like to grab my badge it would be much appreciated, but it is not compulsory. I'll look forward to seeing your photos!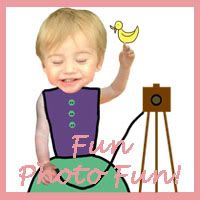 Happy Wednesday!
* If any of you lovely peeps would like to swap blog badges with me, please let me know.
Linking up with these other fab photo linkys.