When I mentioned about my lomography obsession in Fun Photo Fun- Amazing, I was surprised at how many people had never heard of it.
I loved using my lomo cameras before I had a blog! I have an original Lomo LCA and a Diana F. Since I started blogging they have been hidden away in a cupboard as, when you need to use photographs for posts, digital is much more reliable.
I will have to get them out again soon! For now, I thought that I would share some of my favourite lomo shots with you.
Shot using Colour film and a blue flash filter.
Shot using RedScale film. An idea that came from loading film backwards!
All of the above photos were shot using my LCA. This was my favourite camera. I think it is mainly because I haven't had time to play around with my Diana F as much. Last week saw lots of fun but one post made me laugh so much! That was by Miranda over at Mom's Bookshelf And More. It is amazing where baby powder can get!!! Below is a sneaky peak but visit her blog to see the full extent of the problem! 😉
As a prize I will go and help her to sweep up and she can also display the Fun Photo Favourite badge if she wishes. 😉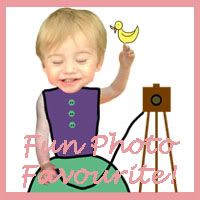 I hope that you have been having lots of fun with photography this week! Although I didn't take these photographs this week, I have had fun reminiscing and framing the images so it still counts! 😉 If you have had fun with photography, editing or simply been photographing something fun, please link up below. If you would like to grab my badge it would be much appreciated but it is not compulsory.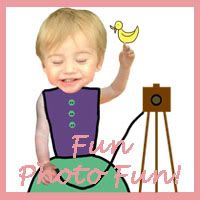 I look forward to seeing your photos!
Happy Wednesday!
Linking up with these other fab photo linkys.