I love photographing everyday life! Obviously, I enjoy photographing occasions and places of interest but I really enjoy finding the beauty in everyday things.
Bob really enjoys playing in her new bedroom. There are 2 gorgeous rabbits that live on her bookcase. She likes to take them to the step on the landing and sit with them. The other day I looked over and I realised that she matched!!! The outfit that she was wearing matched the rabbits! I couldn't grab my camera quick enough!
Simple things . . . 🙂
Last week's Fun Photo Fun was a busy one! It was a tough decision but, in the end, I decided on Our Small Moments Happy Place as my Fun Photo Favourite! It looked so lovely! Below is a sneaky peek.
As a prize Our Small Moments can have a visitor to their happy place. Me! 😉 She can also display the Fun Photo Favourite badge if she wishes.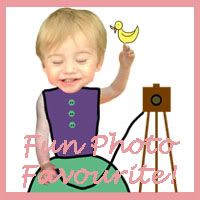 If you have been having fun with photography link up below. I love to see your posts! If you would like to grab my button it would be much appreciated, but it is not compulsory.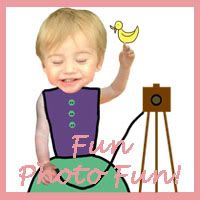 Linking up to Dear Beautiful Boy's See It! Snap It! Love It! as this week's theme is Everyday.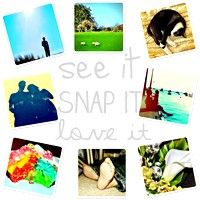 Also linking up to these other fab photo linkys.