As regular readers of my blog will know, my baby girl turned 2 on Saturday. Although we have been having a great deal of fun celebrating Bob's birthday, I haven't had much time to take photos.
For my Fun Photo Fun this week I thought that I would use 2 photos that I captured on Bob's birthday, just before our guests arrived for the party. Bob's daddy was teaching her to juggle and I think that she did very well! 🙂
My Fun Photo Favourite from last week is this gorgeous photo from Ann over at Such A Mama. It is so lovely and it has made me wish that Bob's toes were still so tiny so that I could photograph them.
As a reward Ann can get the blame for making me broody. 😉 She can also display the Fun Photo Favourite badge if she wishes.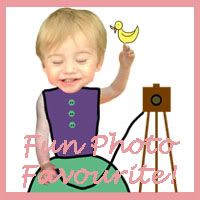 If you have been having fun with photography, editing or you've photographed something fun, please link up below. Make sure that you link up the post, rather than your home page as I struggle to find some of your posts when I am choosing a Fun Photo favourite. If you would like to grab my badge or add a text link it would be much appreciated. Also, if you would like to tweet me your links I would be happy to RT them. Don't forget to choose your favourite using the like buttons beneath each image. This will help me to choose my Fun Photo Favourite.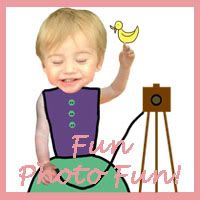 *By taking part in this linky you are giving me permission to show your photo next week, if it is chosen as my Fun Photo Favourite. I will, of course, link back to your blog.
Linking up with some other Lovely Linkys.