We have just returned from a lovely weekend away with my family. Thanks Mum!
We have had lots of fun and I have taken many photos and even managed to capture our dune jumping escapades on video. 🙂 Watch this space!
Whilst we were there we had a little party to celebrate my nephew's 11th and Bob's 2nd birthday. I thought I would use a couple of photos from the party for this week's Fun Photo Fun.
As you probably know I am a sucker for a cute animal. Just ask my husband, our house is overrun with them. My Fun Photo favourite from last week reflects this. It was a post filled with gorgeous kitten photos and there was a cute puppy thrown in for good measure. This is the photo that Amy from Marvelous Mommy linked up but my favourite has to be the last one of the kitten. It's brilliant! Visit her blog and take a look.
As a reward, Amy can come and photograph my menagerie. 😉 She can also display the Fun Photo Favourite badge if she wishes.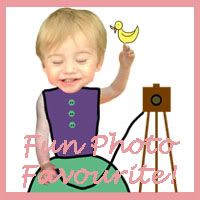 If you have been having fun with photography, editing or you've photographed something fun, please link up below. Make sure that you link up the post, rather than your home page as I struggle to find some of your posts when I am choosing a Fun Photo favourite. If you would like to grab my badge or add a text link it would be much appreciated. Also, if you would like to tweet me your links I would be happy to RT them. Don't forget to choose your favourite using the like buttons beneath each image. This will help me to choose my Fun Photo Favourite.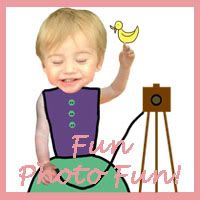 *By taking part in this linky you are giving me permission to show your photo next week, if it is chosen as my Fun Photo Favourite. I will, of course, link back to your blog.
Linking up with some other Lovely Linkys.