We have a lovely tree growing in our garden. We have no idea what it is (if anyone does please let me know) but it is really beautiful!
When we were reviewing some products last week Bob and I had lots of fun being flower fairies. My husband pointed out that the blossoms from the tree would make lovely confetti. That gave me an idea!
My little flower fairy! 🙂
See the post Flower Fairies & Finger Puppets to see more photos of our flower fun.
I have decided not to feature a Fun Photo Favourite from now on as I worry that some people would prefer me to not show their photos on my blog. If you link up regularly and would like to be featured e mail me at charlotte@thecrumbymummy.co.uk and I'll see what I can do.
If you have been having fun with photography, editing or you've photographed something fun, please link up below. If you would like to grab my badge or add a text link it would be much appreciated. Also, if you would like to tweet me your links I would be happy to RT them.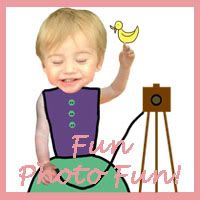 Linking up with some other Lovely Linkys.