I thought that it was time that I shared my photos from our Butlins holiday. Sorry it has taken me so long!
Bob loved every minute!
She loved the shows.
She loved all of the little rides. . .
. . .and some of the big ones.
She loved collecting shells for our mini reef. (I will blog about that soon.)
She even loved watching the bubbles.
She also loved the children's discos but I don't have any photographs of these as I spent most of the time running around after her.
I think that she had a wonderful time and she definitely had lots of fun!!!
Choosing a Fun Photo Favourite from last week's posts was very tricky! Some made me laugh, some made me cry but in the end I went for the one that caused the most pain! Not only did Nicola from Herding Cats take an amazing photograph, she also endured scorched eyeballs!!! Honestly!!! Just read her post if you don't believe me!!!
As a reward I am sending her some eye patches and she can also display the Fun Photo Favourite badge if she wishes.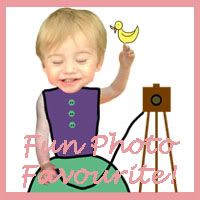 If you have been having fun with photography, editing or you've photographed something fun, please link up below. I love seeing your posts and I visit every one. I also leave a comment if you have the Name/URL option available (I need this as I am self hosted). If you would like to grab my badge or add a text link it would be much appreciated. Also, if you would like to tweet me your links I would be happy to RT them.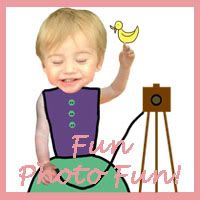 Linking up with these other fab photo linkys.