I love going to see the illuminations in Blackpool! We used to go every year when I was younger. As my parents now live in Blackpool we still see them regularly. Bob had never seen them and I couldn't wait to take her.
We had a wonderful time! Bob loved looking at all of them but I think that she especially liked the trams and the Teddy Bears Picnic!
The teddy bears used to be set in a big scene but over time they have been damaged. When I was younger, they were my favourites. They are still the reason that I go to the illuminations but I think that, this time, my favourites were the Four Seasons.
Bob was a bit unsure of the pirates. I think that she was afraid they were going to make her walk the plank!
We walked through some of the illuminations but then we got on a tram as it was a bit far to walk through them all. There are about 5 miles of them!
My Fun Photo Favourite from last week was by Tabitha over at Fresh Mommy Blog. She had made a gorgeous collage from photos that she had taken with her iPhone! Here is a taster, visit her blog to see the whole thing. It is well worth a visit!
As a reward Tabitha gets to tell me how she made her lovely collage. 😉 She can also display the Fun Photo Favourite badge if she wishes.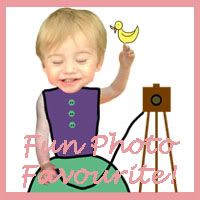 If you have been having fun with photography, editing or you've photographed something fun, please link up below. I love seeing your posts and I visit every one. I also leave a comment if you have the Name/URL option available (I need this as I am self hosted). If you would like to grab my badge or add a text link it would be much appreciated. Also, if you would like to tweet me your links I would be happy to RT them.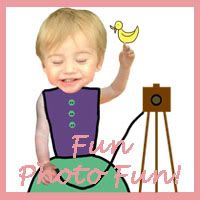 *By taking part in this linky you are giving me permission to show your photo next week, if it is chosen as my Fun Photo Favourite. I will, of course, link back to your blog.
Linking up with these other fab photo linkys.