As I mentioned in my pea pods post, one of Bob's favourite activities is to go into the garden and eat Daddy's vegetables. I love that she enjoys this as I think it's great for children to know where their food comes from. At school when you asked the children where potatoes came from, many of them would say 'The Supermarket'. I also love watching Bob and her Daddy collecting the vegetables that we are going to eat for our dinner!
I am now worried that it has gone a bit too far. Bob has started to side step the picking process and just bites the strawberries, raspberries and pea pods off the bush! I panicked, as they hadn't been washed, but seeing as she still tries to put everything she can lay her hands on in her mouth and we don't put any chemicals on them, I thought that it would be o.k. I even found it funny when she sneakily tried to steal a strawberry and this happened.
I think that strawberry may have been a bit sour!
Just as I started to think that this was all right, Bob took it even further and turned to the other plants!!!
Oh dear!
I had lots of fun looking at your photos last week. My Fun Photo Favourite has to be the photo that made me laugh the most! That was this fantastic shot from Trisha over at Momma T And Baby E.
As a reward Trisha gets to feed Bob to the sharks (for photography purposes only) 😉 and she can also display the Fun Photo Favourite badge if she wishes.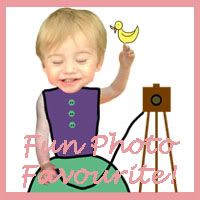 If you have been having fun with photography, please link up below. I love seeing your posts and I visit and comment on every one. If you would like to grab my badge or add a text link it would be much appreciated. Don't forget that you can like your favourite photos to help me to decide on a Fun Photo Favourite.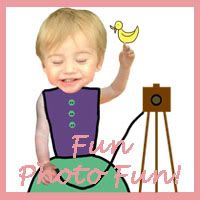 Happy Wednesday!
Linking up with Coombe Mill's Country Kids.