I have been attempting to take some newborn photographs of Bow. As he is tiny I turned up the heating and made him as cosy as possible.
Things did not go to plan. Within half and hour he had weed on a backdrop and a fluffy cushion and pooed in a basket. 🙂
I managed to take a few and I want to take some more before he grows too much. They grow up far too quickly! Here is a sneak preview of the photos that I have captured so far. I will share the rest with you when I have edited them.
I have also been working on capturing newborn smiles. When they are falling asleep and they reach the REM stage their breathing quickens and then they smile! It is so lovely to watch!
If you have written about something that made you smile or captured a photograph that melts your heart I would love it if you linked up below. Posts from your archives are welcome as long as they make you smile. 🙂
The linky will open on a Saturday and run for a week, so feel free to pop in at any time. I am happy to read happiness any day of the week.
If you don't have a blog and you would like to join in you can share your smiles on social media. On twitter & Instagram use the hashtag #shareasmile and tag me in the post so that I don't miss it. You could even share a smile in the comments section below or post one to my Facebook page if you prefer.
Looking forward to smiling with you. Smiles are contagious so it is better to share them than keep them to yourself!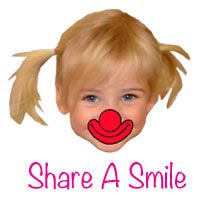 To read why I started this linky click here.