Another day another animal park! 🙂 This time it was the fabulous Blackpool Zoo!
Bob is very lucky to have Grandparents living in Blackpool as there is always lots to do when we go to visit. I have been to Blackpool Zoo before with my parents but this was my husband and Bob's first time.
We had a lovely day! Below are some photos from our visit.
Getting a closer look at my favourite animals from Giraffe Heights.

Monkey Business

A Tiger having a wee! Oh dear me!

Enjoying the sea lion show.

The biggest pelicans that I have ever seen!

…and because no animal park visit would be complete without Bob seeing a goat!

I also thought that I had captured an award winning photo but reflections let me down! We realised that my Dad looked like the Emporer Monkeys and we wanted to take a photograph of him standing next to one. Just at the right moment the monkey walked up to my Dad and posed for the photograph! Unfortunately there was lots of glare and reflections on the glass, even though I didn't have my flash on. Anyone know if there is a way to stop this?
My Fun Photo Favourite from last week was by Laurie at Pride In Photos. Her post was also about a zoo and she had managed to capture some fabulous close ups of the animals! See got so close to a lioness that I was scared for her safety! Pop over to her blog to see her fabulous post!
As a reward Laurie can share her secret of lion photography. Is there a special suit you can wear? 😉 She can also display the Fun Photo Favourite badge if she wishes.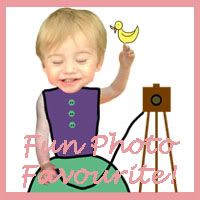 * I have now made the Fun Photo Favourite badge specific to the post where your photo was chosen. If you have already added the badge and would like it to link to the post where you were chosen as my Fun Photo Favourite e mail me at charlotte@thecrumbymummy.co.uk and I will send you a code.
If you have been having fun with photography, editing or you've photographed something fun, please link up below. Make sure that you link up the post, rather than your home page as I struggle to find some of your posts when I am choosing a Fun Photo favourite. If you would like to grab my badge or add a text link it would be much appreciated. Also, if you would like to tweet me your links I would be happy to RT them. Don't forget to choose your favourite using the like buttons beneath each image. This will help me to choose my Fun Photo Favourite.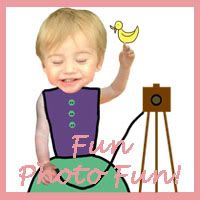 *By taking part in this linky you are giving me permission to show your photo next week, if it is chosen as my Fun Photo Favourite. I will, of course, link back to your blog.
Linking up with some other Lovely Linkys.