Last week, when I was reviewing some outdoor clothing, I started trying to capture our photographs from our reflections in the puddles. I was quite pleased with the results!
It got me thinking about other reflections that I could photograph (apart from the obvious).
My Fun Photo Favourite from last week was this fabulous photo from Mum Of Three Boys. I had to do a double take because I was convinced that Jak was standing on Joseph's head! 🙂
As a reward Angela can smile in the knowledge that I will be balancing Bob in various positions for the fun of photography. She can also display the Fun Photo Favourite badge if she wishes.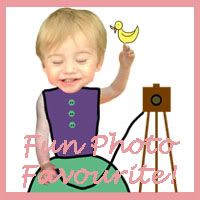 If you have been having fun with photography, editing or you've photographed something fun, please link up below. Make sure that you link up the post, rather than your home page as I struggle to find some of your posts when I am choosing a Fun Photo favourite. If you would like to grab my badge or add a text link it would be much appreciated. Also, if you would like to tweet me your links I would be happy to RT them.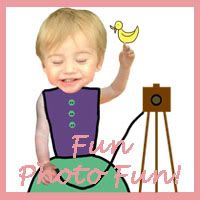 *By taking part in this linky you are giving me permission to show your photo next week, if it is chosen as my Fun Photo Favourite. I will, of course, link back to your blog.
Linking up with some other Lovely Linkys.
* I have been nominated for several MAD awards! You can read my post about this here. If you have a spare few minutes I would really appreciate your vote! You can vote by clicking the button below.