My first rabbit was called Warren and he lived to the age of 10 which is a very good age for a rabbit.
I have wanted to get another one since he passed away but, with Bob being so young, I thought that it would be best to wait.
That was until Bob followed in my footsteps and developed a love of rabbits. I am not sure where this came from. I didn't encourage it, although my husband doesn't believe this. 😉
All of a sudden she just loved rabbits! We would go to the park and she would spend all day searching for a rabbit to cuddle.
We decided that it was time to get a rabbit and after a lot of searching I finally found the one!
I struggled to think of a name for him as I wanted it to be as fabulous as Warren what still being a human name. All of my pets have human names.
My friend Emily came to the rescue by coming up with the fabulous name Jasper Carrot! 🙂
If you have been having fun with photography, editing or you've photographed something fun, please link up below. If you would like to grab my badge or add a text link it would be much appreciated. Also, if you would like to tweet me your links I would be happy to RT them.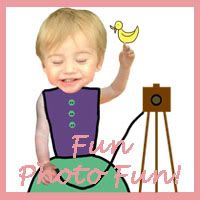 Linking up with some other Lovely Linkys.