Last week we went to Butlins at Skegness. I took many photos but I haven't had time to go through them all yet.
For this week's Fun Photo Fun, I thought that I would share some simple photographs that I took. They are not fancy but they are my favourites!
It was a very busy week and there was always a lot to do. One day, we went to the beach and I spent half an hour sat watching Bob play with her new ball. She looked so small against the sand, which seemed to go on forever!
When I quickly glanced through the photos that I had captured on my camera, these were the photos that stood out. I love the colours and the fact that Bob looks so little! Maybe under all that independence she is still my baby!
Last week was the busiest Fun Photo Fun yet! It was hard to choose a Fun Photo Favourite but, in the end, I decided on Busy Working Mama's fabulous post. As well as having a wonderful photo it had a lovely little story too!
As a prize she gets my thanks, as she has taught me a thing or two about the tooth fairy, and she can also display the Fun Photo Favourite badge if she wishes.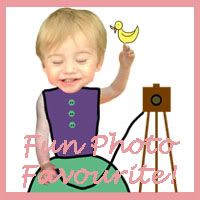 If you have been having fun with photography, editing or you've photographed something fun, please link up below. I love seeing your posts and I visit every one. I also leave a comment if you have the Name/URL option available (I need this as I am self hosted). If you would like to grab my badge or add a text link it would be much appreciated. Also, if you would like to tweet me your links I would be happy to RT them.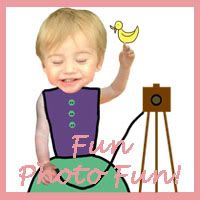 Linking up with these other fab photo linkys.