Maybe she'll like Father Christmas next year! 😉
My Fun Photo Favourite last week was a fab photo post by Jaime over at The Oliver's Madhouse. Below is the photo that Jamie linked up but I also love how pleased he looked with himself on the last photo.
As a reward Bob is going to go to Jaime's house for tea as she eats everything! She can come every day if you like? 😉 Jaime can also display the Fun Photo Favourite badge if she wishes.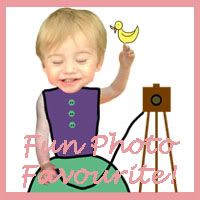 If you have been having fun with photography, editing or you've photographed something fun, please link up below. Make sure that you link up the post, rather than your home page as i struggle to find some of your posts when I am choosing a Fun Photo favourite. If you would like to grab my badge or add a text link it would be much appreciated. Also, if you would like to tweet me your links I would be happy to RT them.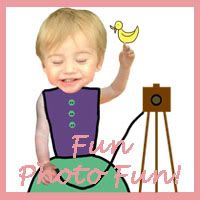 *By taking part in this linky you are giving me permission to show your photo next week, if it is chosen as my Fun Photo Favourite. I will, of course, link back to your blog.
Linking up with these other fab photo linkys.