How much easier is it to take photographs when you have helpers?
Usually I am trying to keep Bob in position, supervising an activity, trying to get her to smile and taking photographs all at the same time! In the photos that I manage to take, Bob is either looking directly at the camera (at me) or looking down. Last week, when my parents were visiting, it was much easier to take lovely photos!
We decided to do some baking. What started out as Rocky Road turned into Bob's Special Smush but it was still delicious and we had lots of fun! I took the photos, my Mum supervised the smushing and my Dad made Bob smile. We managed to capture some lovely shots!
My Fun Photo Favourite from last week was this fabulous post by Fiona over at Coombe Mill. There are many photos that show us just how much love can be found on the farm. From lonely sheep to rabbits that couldn't wait. Here is a taster, visit Fiona's fab blog to see the rest.
As a reward Fiona can laugh at the thought of me trying to catch my animals in funny positions.
She can also display the Fun Photo Favourite badge if she wishes.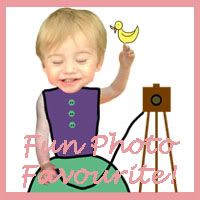 If you have been having fun with photography, editing or you've photographed something fun, please link up below. Make sure that you link up the post, rather than your home page as I struggle to find some of your posts when I am choosing a Fun Photo favourite. If you would like to grab my badge or add a text link it would be much appreciated. Also, if you would like to tweet me your links I would be happy to RT them.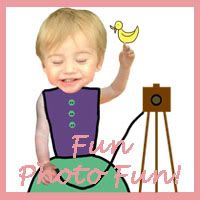 *By taking part in this linky you are giving me permission to show your photo next week, if it is chosen as my Fun Photo Favourite. I will, of course, link back to your blog.
Linking up with some other Lovely Linkys.