This weekend I held my first official photo shoot. I love taking photographs but I usually just grab my camera when the mood takes me. To actually have a time arranged to take photographs was quite scary! I am never any good when people have expectations!
Bob and I had a little practise with some of the props before hand and then I crossed my fingers!
Luckily the photo shoot was for a lovely friend of mine. She knew it was my first attempt and treated it more as a day out rather than a time to get some great photos. This helped a lot!
My friend has a little girl slightly older than Bob (she has featured on my blog before under the nickname Cyril) and a 4 week old baby girl too. The day was very relaxed and we worked with the children and just went with the flow.
I managed to get some photos that I am really pleased with! I hope that my friend likes them too! I took some of her toddler that I love! I think this is because I was comfortable as I am used to photographing Bob. I found the newborn shots a bit trickier but there are still some lovely ones.
There are too many to share in one post so I thought that I would try and post them in sections. There are toddler photos, newborn photos, photographs of the two of them together and photos of them with my friend.
I found the newborn photography a bit trickier but there are still some lovely ones.
There are links to the other photos from our shoot at the bottom of this post.
To begin with her are some of my favourite shots of Cyril. 😉
To see the other photos from the shoot click the links below.
My First Photo Shoot Part 2
My First Photo Shoot Part 3
My First Photo Shoot Part 4
If you have been having fun with photography, editing or you've photographed something fun, please link up below. If you would like to grab my badge or add a text link it would be much appreciated. Also, if you would like to tweet me your links I would be happy to RT them.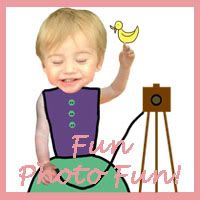 Linking up with some other Lovely Linkys.