I have been having lots of fun taking my Me & Mine photos for this week but, as I posted those on my blog this morning, I can't use them for my Fun Photo Fun.
I am thinking I might have to link up to my own linky as we really did have such a giggle capturing our family portraits this month.
We have also been enjoying the weather. Although it was still cold on Saturday we risked our first Mr. Whippy of the year. I didn't have my camera with me but Bob's Uncle Jon managed to take these fab photos with his phone.
I thought these would be good for my Fun Photo Fun this week as we had a lovely day at the park and a delicious ice cream!
As I am in party planning mode my Fun Photo Favourite from last week was this great post from Jennifer over at Diary Of A Working Mom. They had a fabulous princess party which some real princesses came to! Visit Jennifer's blog to see for your self!
As a reward Jennifer can come and help me plan Bob's party! 😉 She can also display the Fun Photo Favourite badge if she wishes.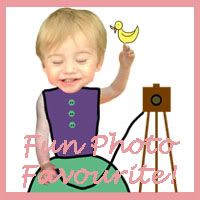 If you have been having fun with photography, editing or you've photographed something fun, please link up below. Make sure that you link up the post, rather than your home page as I struggle to find some of your posts when I am choosing a Fun Photo favourite. If you would like to grab my badge or add a text link it would be much appreciated. Also, if you would like to tweet me your links I would be happy to RT them. Don't forget to choose your favourite using the like buttons beneath each image. This will help me to choose my Fun Photo Favourite.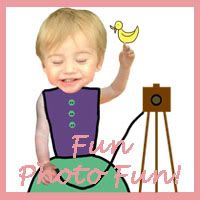 *By taking part in this linky you are giving me permission to show your photo next week, if it is chosen as my Fun Photo Favourite. I will, of course, link back to your blog.
If you enjoy my blog and you have a spare minute please vote for me in the Brilliance In Blogging awards. I have been shortlisted in the video category. To see my videos click here.
Linking up with some other Lovely Linkys.