Bob hasn't been very well this week so I haven't had a chance to take any new photos.
I thought that it would be good to share some photos with you from when Bob was born until now. Then you can see how much she has changed and, hopefully, how much my photography has improved.
Last week was a busy Fun Photo Fun and I have only just finished catching up with them. There were some lovely posts that made me smile! My favourite had to be Jack and his lollipop over at Jack's Paper Moon. If you haven't visited this blog yet, make sure you do as it is full of lovely photographs! I loved how Jack's jumper matched the lollipop!
As a reward Jack's Mama can know that she brightens my week with her lovely photographs! She can also display the Fun Photo Favourite badge if she wishes.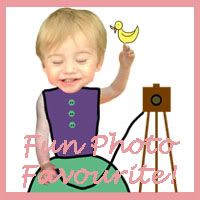 If you have been having fun with photography, editing or you've photographed something fun, please link up below. Make sure that you link up the post, rather than your home page, as I struggled to find some of them this week. If you would like to grab my badge or add a text link it would be much appreciated. Also, if you would like to tweet me your links I would be happy to RT them.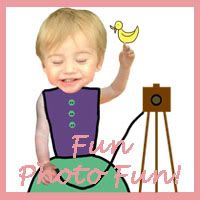 *By taking part in this linky you are giving me permission to show your photo next week, if it is chosen as my Fun Photo Favourite. I will, of course, link back to your blog.
Linking up with these other fab photo linkys.
I have been nominated for one of the Top 25 European Mummy Blogs, probably by my mum! 😉 If you would like to vote for me, it would be very much appreciated! It only takes 2 clicks. Just click the button below and then click vote next to my badge.