I have a good camera that I bought before I started blogging. It is not a DSLR but it is also not a point and shoot. It is somewhere in-between. I have a book, which goes through all of the functions of the camera. It is good but I rarely get the time to sit and read and I feel as if I need to read it from cover to cover.
I regularly come across fabulous tutorials on blogs, which I would love to try, but they are for DSLR's. For my birthday my husband looked at getting me a DSLR but when he told the people in the shop the make of camera we already had they said, as it was such a good camera, we would need to spend at least £700 to get a DSLR that would take as good a photo as our inbetweener.
I am hoping to slowly work through the book but I constantly worry that I am not getting the best out of my camera. I am enjoying learning new things but there is a lot to take in.
The other day, Bob and I were at soft play. I didn't have my camera, only my phone, but I managed to take an amazing shot! (Well, at least I think so.) This made me realise that I shouldn't worry so much! I should just have fun and see what happens. That is the reason that I started this linky after all.
Something that I haven't told you is that I am also a huge Lomography fan! I have a Lomo LCA and a Diana F and I love using them but since I have been blogging I tend to rely more on digital as you are guaranteed an outcome. Imagine my excitement when I saw an effect on an app that said 'LomoArt'!
Here's my fabulous photo, created with my phone and a little help from a Lomo fairy!
My friend said that it could be a poster for a Tim Burton movie! I love it!
There was some great fun linked up last week but my Fun Photo Favourite has to be Brinabird And Son. I loved her post about the fun that they had at the Royal Edinburgh Botanic Gardens. She took some gorgeous photographs and changed the 5 senses to include Enjoy! I love it!
As a prize she can take me to the Botanic Gardens and she can also display the Fun Photo Favourite badge if she would like.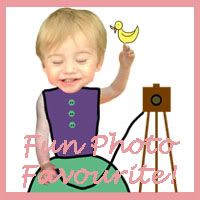 I hope you have been having lots of fun with your cameras this week, whatever make they are. If you have been having fun with photography, editing or if you have been photographing something fun please link up below. Remember to visit some of the other blogs to share some linky love!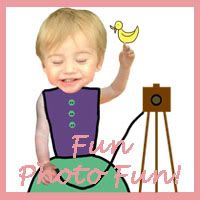 This week's See It Snap It Love It theme is colour and, as I love the colours in this photo, I thought that it was a good post to link up.
This linky is now closed. Click here to see this weeks Fun Photo Fun.