The other day we went to Hodsock Priory to see the snowdrops. We have never been before but we had heard great reports so I was looking forward to taking some photographs.
If I'm honest it was quite a disappointment. There weren't as many snowdrops as I had thought there would be and, instead of serving food in the house (where I have heard they used to) they had a make shift cafe in a marquee.
I did take a couple of photos and we managed to have a game of Pooh Sticks so all was not lost.
My Fun Photo Favourite from last week was this gorgeous post by Kristen from Teaching Stars. It's a beautiful photo post and it also has a lovely poem that I haven't heard before. Go and take a look.
As a reward Kristen can take Bob and I to the swings. 🙂 She can also display the Fun Photo Favourite badge if she wishes.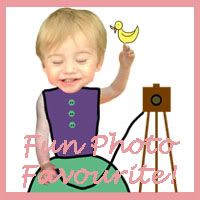 * I have now made the Fun Photo Favourite badge specific to the post where your photo was chosen. If you have already added the badge and would like it to link to the post where you were chosen as my Fun Photo Favourite e mail me at charlotte@thecrumbymummy.co.uk and I will send you a code.
If you have been having fun with photography, editing or you've photographed something fun, please link up below. Make sure that you link up the post, rather than your home page as I struggle to find some of your posts when I am choosing a Fun Photo favourite. If you would like to grab my badge or add a text link it would be much appreciated. Also, if you would like to tweet me your links I would be happy to RT them. Don't forget to choose your favourite using the like buttons beneath each image. This will help me to choose my Fun Photo Favourite.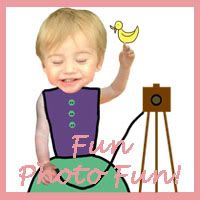 *By taking part in this linky you are giving me permission to show your photo next week, if it is chosen as my Fun Photo Favourite. I will, of course, link back to your blog.
Linking up with some other Lovely Linkys.