We still haven't been haven't much fun following our recent hospital stay. Bob is still not herself but she's getting there and I am in the middle of this horrible virus!
Sorry my blog has been a bit quiet. One of the symptoms is a terrible headache and I'm struggling to look at a computer for any length of time. Hopefully we will be back on our feet soon and normal service will be resumed.
I wanted to do a Fun Photo Fun linky this week as I hated missing last week. I love looking at all your posts and seeing all the fun that's been had!
As we haven't been having much fun, I thought I'd share with you a photo of a new addition to the family. Keith, my sister's new cat! Here is a photo that my sister sent to me of Keith with my nephew.
If you have been having fun with photography, editing or you've photographed something fun, please link up below. Make sure that you link up the post, rather than your home page as I struggle to find some of your posts when I am choosing a Fun Photo favourite. If you would like to grab my badge or add a text link it would be much appreciated. Also, if you would like to tweet me your links I would be happy to RT them. Don't forget to choose your favourite using the like buttons beneath each image. This will help me to choose my Fun Photo Favourite.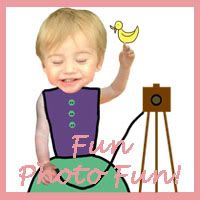 *By taking part in this linky you are giving me permission to show your photo next week, if it is chosen as my Fun Photo Favourite. I will, of course, link back to your blog.
Linking up with some other Lovely Linkys.